From your account dashboard, look to the left just under your "my profile" area for a heart and a number in blue. Click that tab to go to your invites page.
On this page, you'll see how many invites you currently have and your own unique invitation link.
Make sure to copy and paste the WHOLE link in its entirety.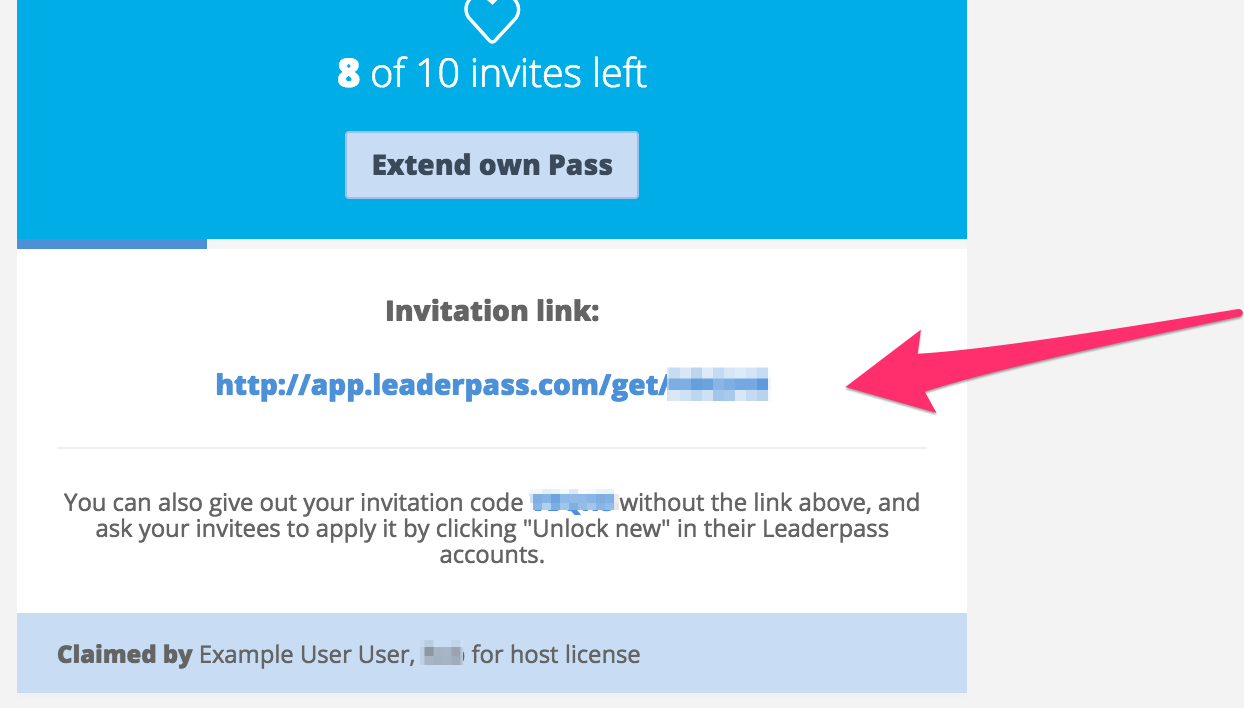 Simply send out your invitation link (pictured above) to anyone you wish to give one of your extra passes to. When they click your link they will be prompted to create their own LeaderPass account, and the invitation will be applied immediately!
Note: You do not need multiple links, just this one - all of your invited guests will be able to collect their passes from this single unique link.